Environmental Marketing: Transform Ordinary into Extraordinary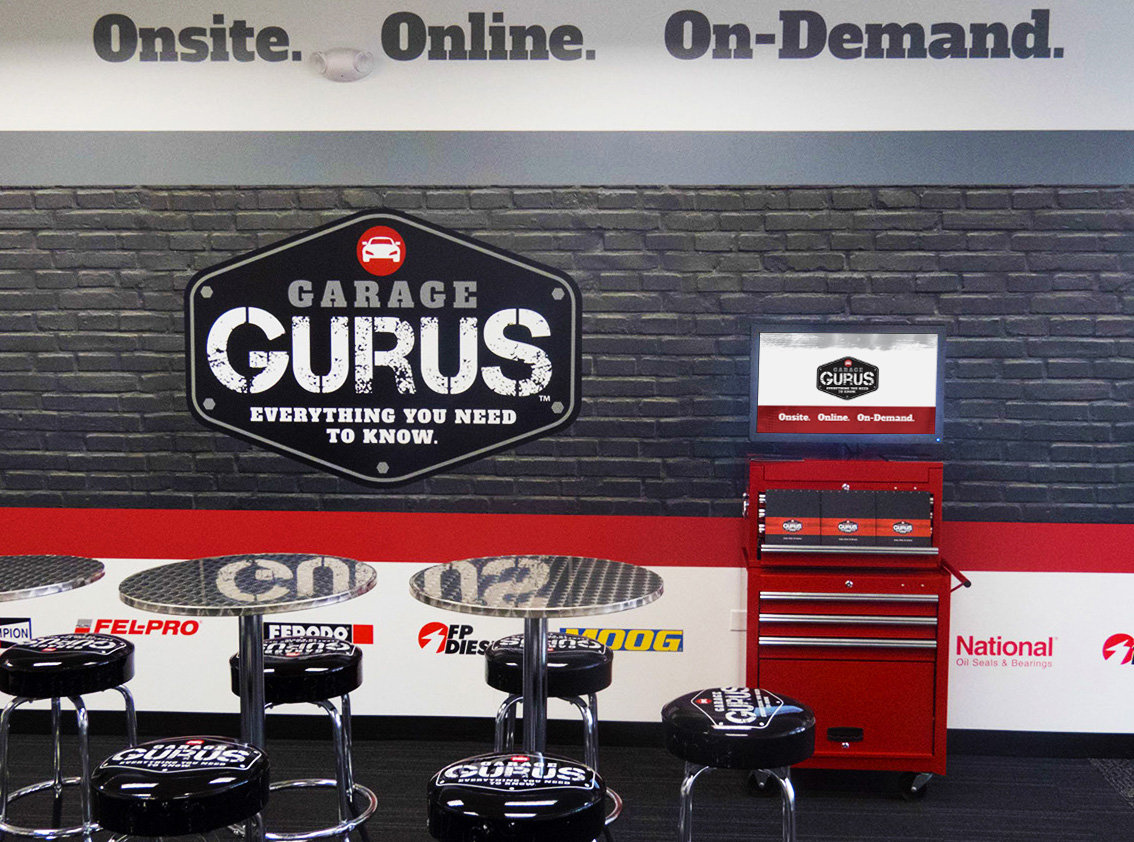 When Federal-Mogul Motorparts (FMM), a leading global supplier of automotive aftermarket products, set out to expand their Garage Gurus™ Technical Support Center network by opening 11 new regional facilities, they wanted to stand out — be less ordinary.
Enter The Graphics Company (TGC), who was already working with FMM to help launch the Garage Gurus™ program with strategic marketing communication initiatives. The task, create an environment that not only reinforces the Garage Gurus™ brand and the FMM portfolio of brands (ANCO, Champion, MOOG, Wagner, etc.), but also immerses their customers — automotive service technicians — into an atmosphere that encourages learning, inspires problem solving and enhances the aftermarket experience.
With three areas of focus, the Main Lobby (a gathering area), the Classroom (traditional lectures and presentations) and the Training Bays (hands on demonstrations and training), TGC set out to create a cohesive environmental design that was engaging, informative and visually captivating.
After creating a graphic standard to insure design integrity throughout, the challenge was to implement the design in all 11 facilities — which all had unique and different floor plans. TGC's experienced staff worked with FMM's construction and facility managers to insure the visual presentation stayed true to the brand guidelines at each location.
When final designs were approved, TGC managed the production, working closely with its partners to insure quality construction, precision installation and consistent graphics throughout. When it was time to make it happen, TGC was onsite to manage the final installation at every facility, insuring that what was an ordinary facility was transformed into an extraordinary technical support center!
To see more pictures from this project, please go to our portfolio page.
Written by:
Michael G Giblin